Alcatel announces One Touch Snap series at MWC
After launching some handsets at the Mobile World Congress which includes a Firefox OS phone, Alcatel has announced two more handsets. The Alcatel One Touch Snap and One Touch Snap LTE are the final offerings of the company at the event.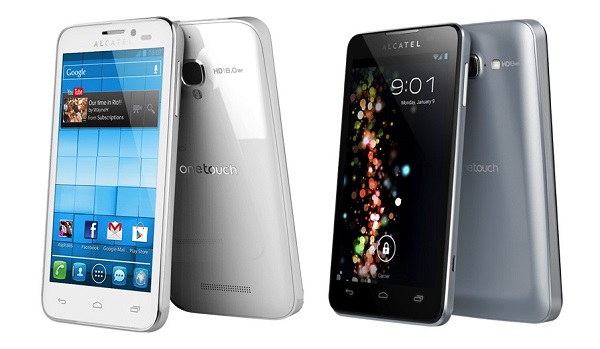 The Alcatel One Touch Snap is a 4.5 inch phone running on a 1.2 GHz quad core processor with 1 GB of Ram and 4 GB of internal memory. The memory can be further increased with microSD card in the slot provided. The phone has two cameras, an 8 megapixels rear camera and a 1.3 megapixels front facing camera. The battery has a capacity of 1,800 mAh. The phone is powered by the latest version of Android Jelly Bean OS.
Specs of the Alcatel One Touch Snap:
4.5 inch qHD display
960 x 540 pixels resolution
1.2 GHz quad core processor
1 GB RAM
4 GB internal storage
8 megapixels rear camera
1.3 megapixels front facing camera
Google Android v4.2 Jelly Bean
1,800 mAh battery
The Alcatel One Touch Snap LTE seems like the One Touch Snap with added LTE capabilities, but this phone has some added hardware. The screen size is 4.65 inch with a lower resolution of 854 x 480 pixels resolution. The processor is a higher 1.4 GHz quad core Snapdragon processor. the RAM and internal memory are the same as the other model, 1 GB and 4 GB respectively. While the rear camera is also 8 megapixel, the front camera is 2 megapixels. Although the device has an older version of the Android Jelly Bean OS the battery is increased to 2200 mAh.
Specs of the Alcatel One Touch Snap LTE:
4.65 inch display
854 x 480 pixels resolution
1.4 GHz quad core Snapdragon processor
1 GB RAM
4 GB internal storage
8 megapixels rear camera
2 megapixels front facing camera
Google Android v4.1 Jelly Bean
2200 mAh battery