With the Motorola event scheduled for next week where the ultra-affordable handset is expected to be announced, Motorola is apparently teasing the handset.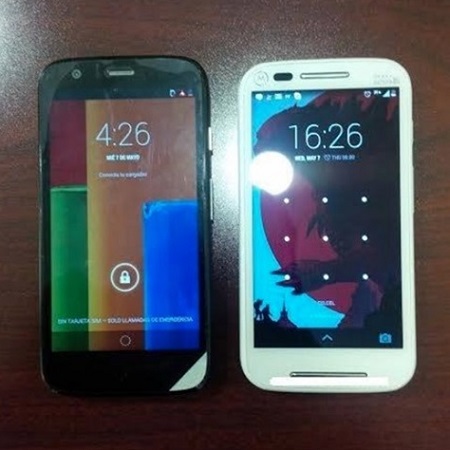 According to sources, Motorola Mexico posted an image of the alleged Moto E alongside the Moto G on its Facebook page. For obvious reasons the image was quickly taken down but was available for long enough to circulate in the tech world. This would be the first live image of the much-awaited handset ahead of its launch.
Should it be the real deal, the handset pictured in the device is obviously quite smaller than the Moto G. So we can assume a 4.3 inch display with a decent 720p resolution. What is intriguing is the long grill just below the screen and it hopefully isn't just a speaker. The handset is expected to be announced in India on May 13 priced at around Rs. 8999.