Rumours about HTC building the next Nexus device for Google were already making rounds in the tech circles. The lack of confirmation from reliable sources had made us doubt the reports. But now an HTC device has popped up in the Changelog.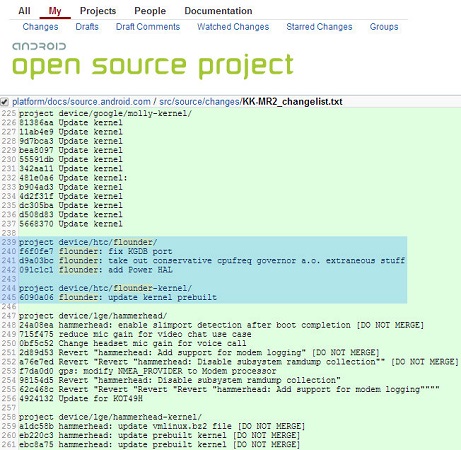 According to the Changelog for Android v4.4.3 (KitKat MR2), which is expected to be released soon as a minor incremental update, an unknown HTC device codenamed as the Flounder has been spotted. Considering the naming convention for Nexus devices, it is quite obvious that this is a Nexus device built by HTC.
Unfortunately, there is no details about the HTC Flounder available. We are not quite sure whether this would be the next generation Nexus smartphone or the much rumoured 8 inch Nexus tablet. While HTC had initially been awarded the chance to work on the Nexus devices, it refused due to the so-called smartphone business, which it has now realized is a mistake.