We had Samsung executives talking about a new premium range of Galaxy smartphones. Ever since we have been on the lookout which finally gave some results today.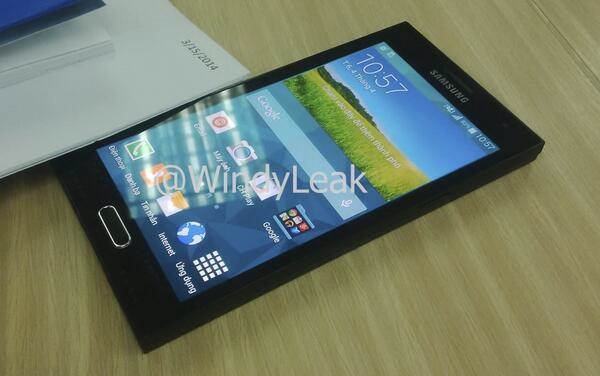 According to sources, a Samsung handset covered in a prototype test mule casing has surfaced today. Interestingly, the handset is said to belong to the premium F series, which is supposed to use premium design and build materials like metals. Surprisingly, the device has a speaker grill on the bottom edge, something that has been seen in the Note 3.
Unfortunately, due to the casing, it is hard to really tell anything about the handset. Based on the overall size, we can assume the device to have a 5.2 inch display. Being a premium phone, we can expect Quad HD resolution. This again reminds of the Samsung SM-S9006 that was recently spotted with a 5.2 inch Quad HD display. Could they be related?