Keeping up with the company's Kindle series, Amazon has now launched the Amazon Kindle Oasis with a long-lasting battery.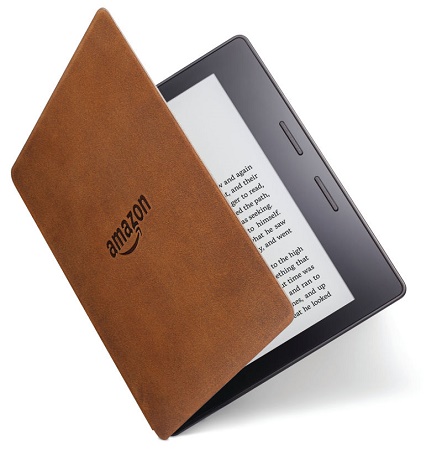 Amazon has announced the launch of the Amazon Kindle Oasis, which is the company's flagship Kindle eReader. The device has a 6 inch display with 300 PPI pixel density and a built-in front light with 60 percent more LEDs than previous versions. It also boasts of being the thinnest and lightest Kindle till now, with the thinnest point measuring at just 3.4 mm and weighing just 131 grams.
The Amazon Kindle Oasis has a new design with hand grip that has physical page turn buttons to comfortably turn the page. The built-in accelerometer automatically rotates the orientation to match if you using it on the left or right hand. It also has a new hibernation mode that minimizes power consumption when the Kindle is inactive.
The Amazon Kindle Oasis comes bundled with a leather charging cover that promises eight weeks of battery life and attaches to the Kindle securely using Twelve magnets. The device is priced at Rs. 23999 for the Wi-Fi only variant and Rs. 27999 for the Wi-Fi + 3G variant.