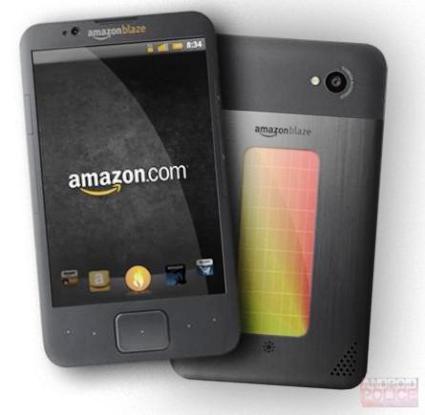 Being in the news lately for their new App store and new services, Amazon is in the limelight again. According to sources they are planning to launch a feature packed smart phone soon. Some photo leaks show that the smart phone sports a 4.3 inch screen and a solar panel at the back. Now that's new. The smart phone is believed to be called the Blaze and will have Android Gingerbread onboard backed up by the Blaze UI.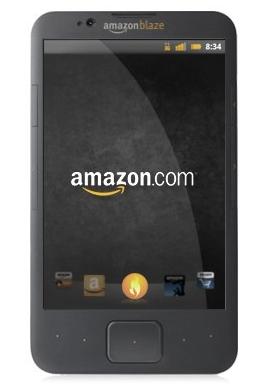 Here are the features: 
4.3-inch Mirasol display

1.2GHz dual-core Qualcomm MSM8660 processor

512MB of RAM

32GB of internal storage

8GB microSD card included

1.3MP front-facing camera

5MP rear camera

MHL (Mobile High-Definition Link) port for both microUSB and microHDMI

DLNA connectivity

Possible NFC chip – we haven't been able to confirm this, but given recent rumours, it's a strong possibility

Bluetooth 2.1/3.0

GSM/HSPA+ on AT&T and possibly a Verizon variant, but we're not sure yet

9.25mm thick

120g weight

1700mAh Lithium Ion battery

Solar panel on battery cover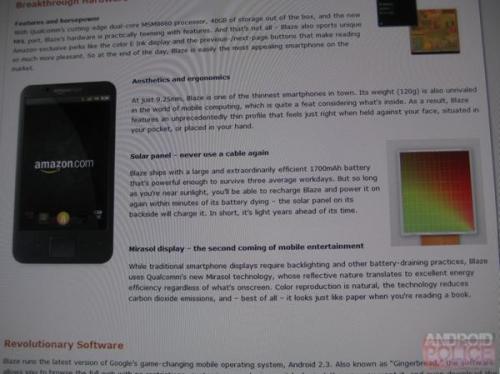 It seems Amazon is really getting into high gear and entering the big smart phone wars. We'll keep you posted if or when the smart phone is officially launches.