Amazon has silently launched its online music streaming service Amazon Prime Music in India for Android and iOS platform. Amazon has made the Prime Music available to India after a long period of time, it was already there since years in the US and other countries, now it wants to compete with the existing players like Google Play Music and Apple Music which has been in the Indian market for a while.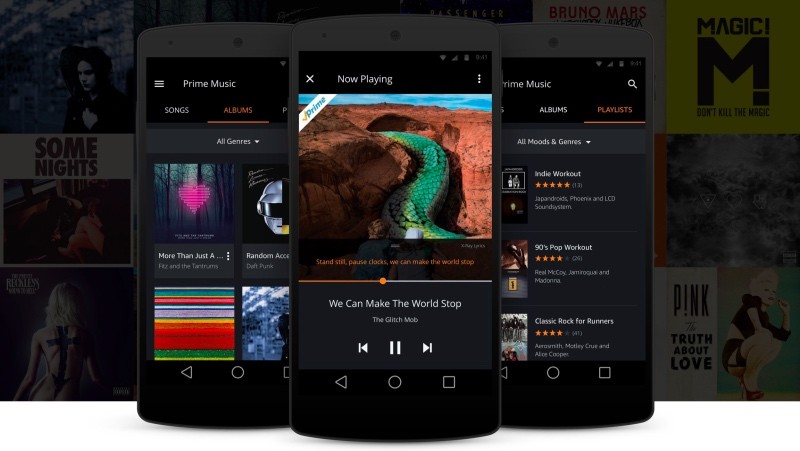 With a huge demand for 4G data in the country, people are likely going to stream music over the internet. There are a lot of Amazon Prime subscribers in India and the Prime Music will eventually be bundled along with it without buying any extra subscription for its music service. The Amazon Prime subscription is available for Rs 999 per year which includes free Prime shipping, Prime Video (Netflix rival) and now Prime Music.
As far as the competition goes, the Amazon Prime Music will face Google Play Music and Apple Music as well as the Indian players like Gaana, Saavn, Airtel Wynk, and Hungama. While the rivals such as Google Play Music offers a monthly based subscription of Rs 89, the latter offers more. Same with the Apple Music which is currently available for Rs 120 per month in India.
You can get the Amazon Prime Music app on the Google Play store for Android devices and App Store for iPhones and iOS-based devices. It is also accessible on the web by visiting the link music.amazon.in.
When you log into the Amazon Prime Music app, you will be asked to select your music preference in 12 different languages. That's all, enjoy the music you want, it offers you trending Stations and Playlists to browse music and a search button where you can find your selection of songs.
Have you tried it yet?