China-based Coolpad until now has launched several smartphones in different markets – especially India and China. But now, the company is all set to foray into the wearable segment, and so, at the ongoing Mobile World Congress (MWC) 2018 tech show in Spain, Coolpad has announced its partnership with leading chip-maker Qualcomm.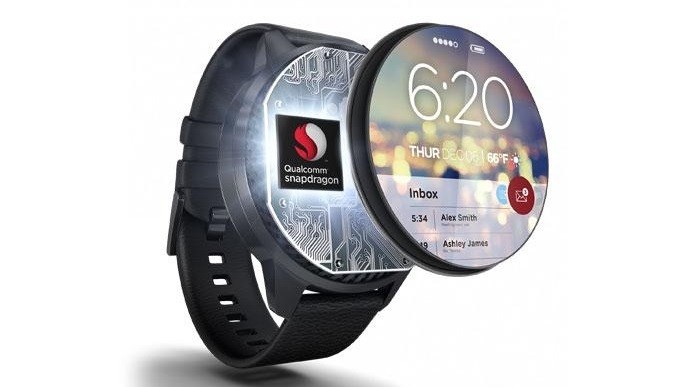 Coolpad has announced its partnership with Qualcomm to launch wearables such as smartwatches and smart trackers. As a part of this partnership with Qualcomm, Coolpad will be launching smartwatches for kids and smart trackers for pets, elderly as well as valuable assets.
These wearables will be tailored to meet different requirements pertaining to power, connectivity as well as location. For smartwatches, Coolpad will be using Qualcomm's Snapdragon Wear 2100 platform, and, for smart trackers, the company will make use of Snapdragon Wear 1100 platform.
Commenting on their partnership with Coolpad, Mr. Pankaj Kedia, Senior Director-Product Management, Qualcomm Technologies Inc., said, "The kid watch segment was first established in China, and is amid a transition from 2G/3G to 4G. We are delighted to be working with Coolpad to accelerate this trend globally with an innovative line of products. Utilizing the highly integrated Snapdragon Wear platforms, Coolpad is leveraging its advantages in low power, small size, 4G connectivity and robust location services to bring smartwatches and smart trackers to kids, the elderly, pets, and families."
Commenting on their partnership with Qualcomm, Mr. Syed Tajuddin, CEO, Coolpad India, said, "Coolpad and Qualcomm Technologies have developed a strong relationship over the past few years with the launch of Coolpad's smartphones and tablets based on Qualcomm Technologies' platforms. With the expansion of the wearables business using Qualcomm Technologies' solutions, Coolpad will grow its portfolio while continuing to bring quality and affordable products to the market globally."
Coolpad will soon be launching these products in India, and will later launch them in other markets as well.