Last night, along with the official unveiling of the new Kindle Fire with upgraded specs and lower price tag, Amazon also went on to announce the launch of Kindle Fire HD, with 7 inch screen and more.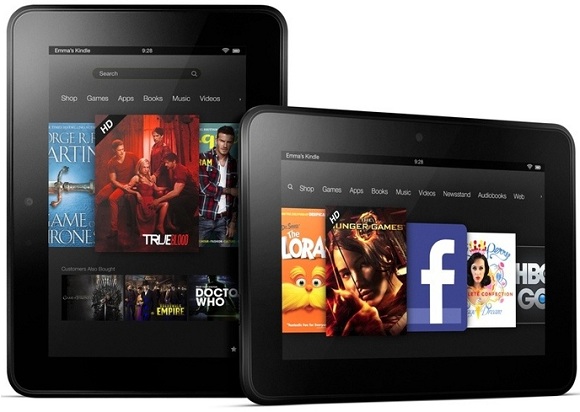 The Kindle Fire HD 7 will arrive with a 7 inch screen HD screen with display resolution of 1280 x 800 pixels. The difference between the Kindle Fire and Kindle Fire HD 7 is the laminated IPS display and the upgraded internals.

The tablet runs on a forked version of the Android OS and goes on to feature dual-antenna 5 GHz
Wi
-Fi, stereo speakers, OMAP 4470 processor from TI, KDMI out, Bluetooth and more.
 
The tablet also features an HD webcam which can be used for Skype and there is 16 GB of on-board storage. The 7 inch Kindle Fire HD is just 10.3mm thick, is arriving with a battery life of 11 hours which sounds sweet and all of these for a price tag of $199 for the 16 GB version.
 
The 32 GB version of the Kindle Fire HD 7 will be available for $249 and both of the tablets are already up for pre-order and will ship on September 14.