Following the great success of the Android apps supporting Kindle Fire, thanks to its pricing, Amazon was previously planning to introduce an 8.9 inch Fire this year. But now it seems that the company has changed its mind.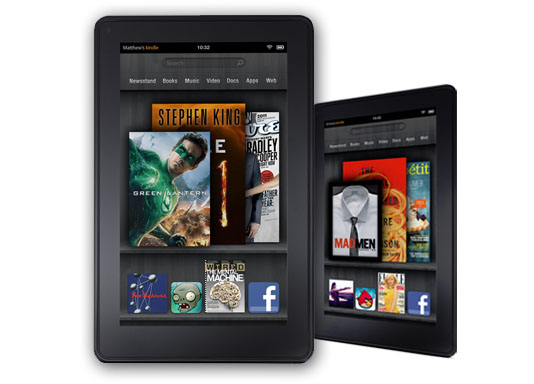 If sources of Digitimes are to be believed then Amazon will bring in two new tablets, a 7 inch and a 10.1 inch, after scrapping the 8.9 incher.

Giving that the 7 inch Fire is priced at $199, then the 10.1 inch Kindle Fire will also be priced less as compared to its competitors and thus may even go on to make them run for their money. It is also being said that the current 7 inch Fire will get a successor in a revamp.

Both the tablets are expected to arrive in the second half of the 2012. With this, it is being reported that Amazon has downsized its order of E-Ink displays for e-readers and thanks to the dropping sales of e-ink screens which has dropped by 62% on the year.