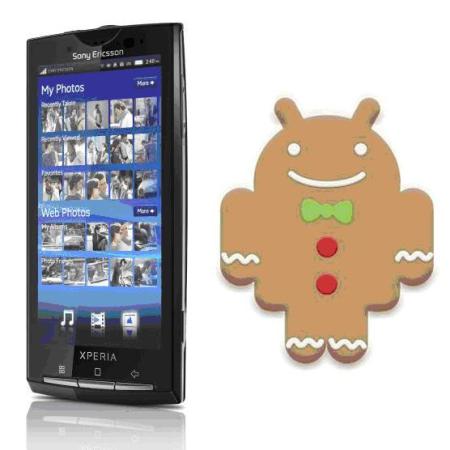 Sony Ericsson is about to launch its new line of Xperia smart phones, now there is an update. The Xperia X10 was supposedly not to get any updates. But now it seems that Sony Ericsson has changed its mind. There will be a 2.3.3 Gingerbread update available later in Q2 or early Q3. The update has apparently been possible because of the new Xperia line-up, as the development of these phones is quite similar with the X10. But before you get your X10s ready to update, hold on. The update might not be available to everyone after all.
According to the Sony Ericsson blog: "We plan to bring an upgrade to Android Gingerbread for the Xperia X10 to generic trade kits end Q2 / early Q3 this year. We have heard your requests all along but until today have not been able to confirm this. The great work on our 2011 products Xperia PLAY, Xperia arc and Xperia  neo actually has enabled us to start the work in a special project bringing Gingerbread to the Xperia X10."
So in short, the update might be available only for unbranded X10s, and as for branded ones, all of them might not receive the update.The best chance to receive the update seems to be if you have an unbranded device, or have rooted and ROMed. So update might be available sometime in late Q2 or early Q3 for unbranded handsets, and will be installed via PC rather than OTA (Over the Air).