After so much of waiting and lot of buzz, Android 2.3, codenamed Gingerbread is finally released to manufacturers. It will be interesting to see if Nexus One gets the update first or comes out first and take the thunder away from N1 (Initial Thoughts of N:S). Let's take a quick look at the new features.
User Features:
Application Management: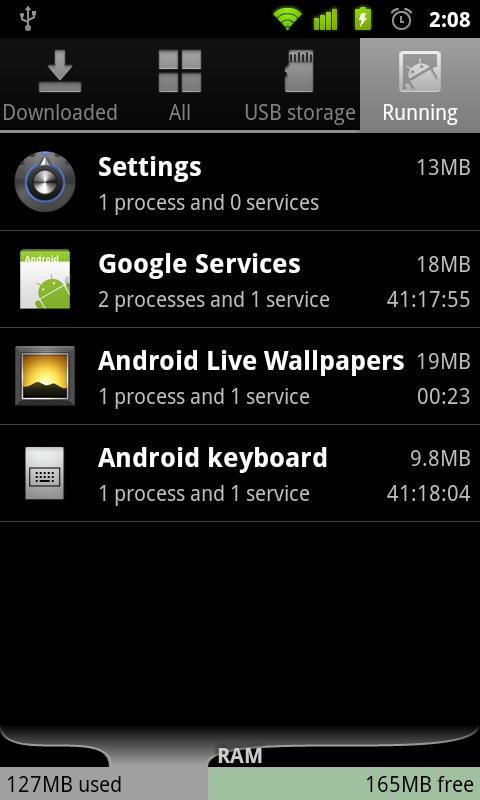 This is one feature that Android users had wanted more than anything else. An easy way to stop applications running in the background/foreground. Applications Manager can be accessed from Home Screen's Options menu or from Launcher. App Manager gives list of active applications, storage and memory being used by each applications. User can get addition information, stop or report the application to the deveoper by selecting the application. This could mean end to the 3rd party application managers that were used till now for performing these tasks.
Download Manager:
Another interesting feature is the 'download manager'. This application is meant to manage files downloaded by browser or email client or any other applications. A centralized download manager means that one need not have the headache of configuring download location for each application. End user can select Download Manager to take care of all the downloads and put them in one location, making file management easier.
One Touch word selection, copy/paste: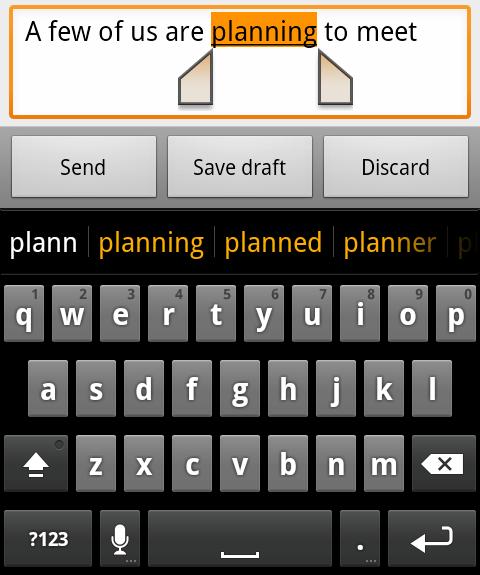 User can now select a word by press-tab on the word. Once the word is selected, user can copy the word or can use the left and right selection tabs to freely drag and select more text (called free-selection mode) and copy/paste content.
VoIP:
Native VoIP calls to users having SIP (Session Initiation Protocol) address. More info on SIP communication can be found here. In short, SIP lets one can make voice/video calls, IM with buddy lists and also allows collaborative multi-media conference sessions. We need to wait a bit to know how much of this is allowed in 2.3, given the restrictions on VoIP in India.
Power Management: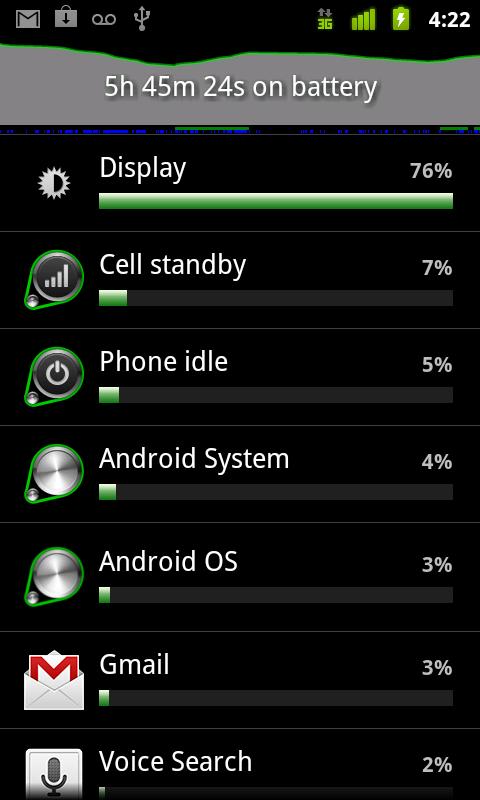 The new power analyzer is lot more detailed and gives accurate information on how the battery is used, how much power is consumed by each app. While this information was provided by earlier versions of Android, it is lot more detailed now. Also, the OS's power management plays active part in controlling apps that hog CPU and other resources. Google says that the new power manager increases battery life while ensuring best possible performance from the OS/apps.
Text Input:
The new design of onscreen keyboard looks much better. The keys are reshaped and repostitioned. The new "key-chording" feature uses multi-touch to let users enter numbers and symbols quickly by pressing combinations like Shift+<num>/<sym> etc, similar to  how it is used on hardkey qwerty pads.
Near-Field Communication: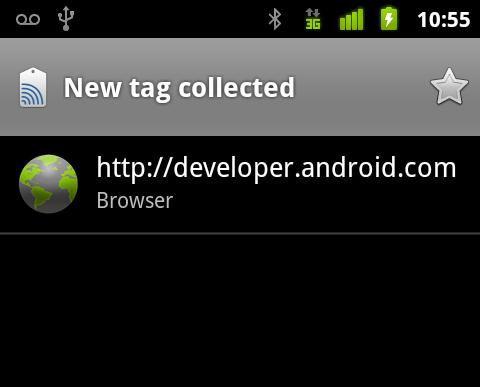 NFC is short-range wireless communication technology used for exchange of data. The inbuilt NFC Reader app can be used to read and store data that is embedded in posters, stickers etc and then connect to internet to provide more information (by opening URL embedded in the data for example). This needs support from manufacturer too (add hardware to enable NFC).
These are the most useful user features that are included in 2.3. More info on user features and information on developer features etc can be found here.
Gingerbread seems more like a nice upgrade from Froyo. While Froyo concentrated on performance improvements, Gingerbread is all about adding new features and making the UI easier to use.