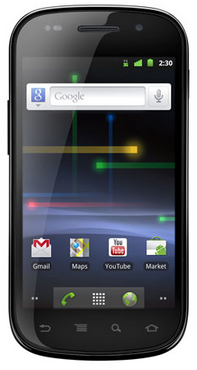 Google has come up with its next flagship device. The Google Nexus S, manufactured by Samsung is now officially on the news headlines and will soon hit the stores in US and UK. Nexus one, manufactured by HTC has been a benchmark product for many Smart phones out there. Infact it was touted as the superphone, when it was first introduced. Though it has been officially discontinued by Google, it's still a favorite choice for many. But will Nexus S live up to the level of its predecessor?

Nexus S has 1GHz Hummingbird Cortex A8 processor and the Nexus 1 has 1GHz snapdragon processor. Well, technically the speed is same, but the technology is different. But you would notice only a marginal increase in speed with the Nexus S. It would have been a killer device, if it had the Tegra 2 or any other dual core processor. But still Hummingbird is not a bad choice, for the Android 2.3 Gingerbread. 
Gingerbread is exciting and it's all set to make waves in the Android devices market. I would really like to check the Nexus one, once they get their version of Gingerbread. It would be interesting to see how both these devices perform with the same version of Android.

Next stop: the storage. Where is the memory card? Yes we understand Nexus S has 16GB internal memory. But Android is no iPhone. Android devices have to be more flexible. A memory card slot, like in the Nexus one, would have made a huge difference. 
Both Nexus 1 and Nexus S have 5.0 mp camera with flash. But Nexus S has additional front facing camera for video calls. This utilizes Gingerbread's enhanced support for multiple camera support.

The other miscellanous features that try to turn our head are Contour Display, Near Field Communications (NFC), Three-axis gyroscope, Anti-fingerprint display coating and Internet Calling support (VoIP/SIP). 
It will be available from specific carriers in the US and UK, but its unlocked. So you would soon see them in the Grey market.