Android 4.1.2 rolling out for Nexus 7, being released to AOSP today
While we might only be thinking just about the rumoured Android 4.2 recently, Google will be releasing the Android 4.1.2 Jelly Bean to the Android Open Source Project (AOSP).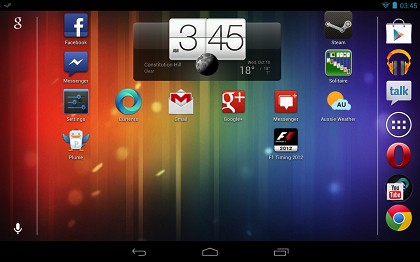 With that we are also hearing that the Android 4.1.2 update is now rolling out to Google's Nexus 7 tablets.

Google's Jean-Baptiste Queru calls the Android 4.1.2 update a minor one and is said to include performance enhancements, stability improvements, and a number of bug fixes, the most visible change that users are reporting is that the home screen rotation on the Nexus 7.

Now Nexus 7 owners can enjoy the home screen rotation and switch to the landscape view at ease. There is also a mention of a small change in the works for the Nexus 7 hardware; the tablet is getting a new power management chip.

With the update reaching Nexus 7, we can expect it to arrive on Xoom, Nexus S and Galaxy S very soon. We have been hearing a lot that Google is planning to launch the LG Nexus with Android 4.2 OS on-board, so is this release the preparation for the new OS? Could be!

For now, if you own a Nexus 7 tablet just wait for the notification to pop up and enjoy the new landscape mode.