About a week ago, it came to the notice of us all that Google had actually missed including the whole month of December to the People's App on the newly launched Android 4.2 Jelly Bean OS.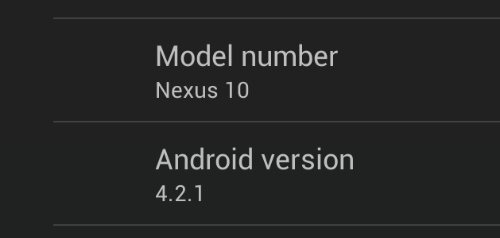 The new OS made its way with the launch of the LG Nexus 4, new Nexus 7 and the Samsung Nexus 10 without the month.
Google made quick note of it and promised to include the month of December for all of us to enjoy the holiday season and today the search engine giant and Android maker has started seeding the Android 4.2.1 update.
 
The Android 4.2.1 update comes just in time for December to arrive and brings back the month to the People's App on the new OS. The update is said to weigh only 1.1 MB and goes on to include other bug fixes too.
 
The update is now rolling out and you might get the notification for the update in the next few days if you own a Nexus 4, Nexus 7 or a Nexus 10.