Now this is interesting! While we are still waiting for the Android 4.1 Jelly Bean OS to arrive on the older device and Google has already announced an incremental successor to it as the Android 4.2 Jelly Bean, Android 5.0 has been spotted in benchmark results.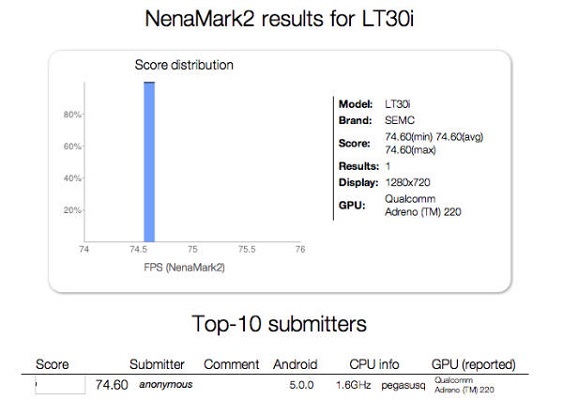 Probably going to be called as Android 5.0 Key Lime Pie, the benchmark listing can very easily be faked. But we cannot ignore it too.
The new OS has been spotted running on Sony's LT30i which is a variation of the Sony Xperia T with the processor clocked at 1.6 GHz. We do know that Sony has a close relation with Google and there are chances that the two companies might be working on the next Nexus smartphone.

If this is true, then Sony has been given a chance to use the next Android's SDK and it was testing on a device, a variation of which is already available. We currently do not know when the next OS will be out.

The device in question – the Sony LT30i is equipped with a 720p HD display, powered by a 1.6GHz Qualcomm Snapdragon MSM8260 processor and has the Adreno 220 GPU on-board.
 
For now, we would advise you to take this leak with a grain of salt but we will also not ignore any sighting of Key Lime Pie.