As and when new smartphones hit the market, we have a slew of drop tests hitting the web wherein the expensive smartphones are dropped in to test the durability deliberately.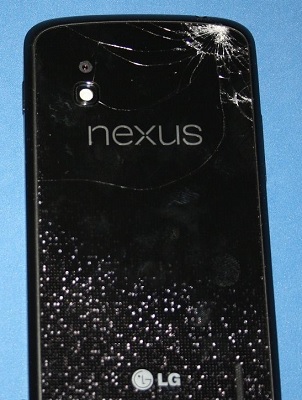 Though watching these videos could be heart-breaking it goes on to show us how durable our future smartphone is. And now that the LG Nexus 4 has hit the market, we have the first drop test video appearing.

In the video, the LG Nexus 4 is dropped twice – the first one is a drop from the pocket which might occur when we are taking the smartphone out and the second one from the ear level.
 
In the first test, the LG Nexus 4 goes on to survive without much damage to the glass panel, thanks to almighty. But in the second test, which was from the ear level, the Nexus 4 goes on to bear some damage wherein the back panel of the smartphone which is also make out of glass is shattered.
 
Thankfully, the glass screen of the Nexus 4 goes on to remain undamaged and this could be a good news for various butterfinger users. You can catch the video, which is in German language below. We can make out the results from the visuals.