We all know that Android OS is expanding its reach with so many activations per day and users loving it to the core, and this has gone on to make the Android Browser become the most used in the World.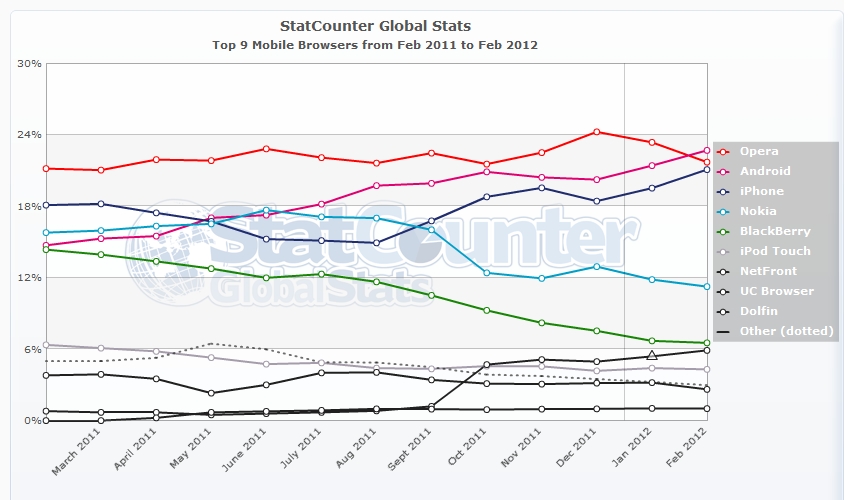 Until now it was Opera who used to dominate the mobile Web browser category but then back in February 2012 the Android browser has finally been able to push Opera to the second spot.
At the end of February 2012, according to StatCounter Android browser has a share of 22.67% against the 21.7% of Opera. Third in the line is the iPhone browser which holds 21.06% of share and then followed by Nokia and BlackBerry browsers. But then their share has gone down drastically in the past one year.

With 850,000 Android activations daily, the market share of the Android browser is bound to increase. But then the stats only include the iPhone's browser and not the iPod Touch. If that is also included, then it'll surely go on to beat Android's share.

Also Opera is working well on releasing the update for its browser from time to time and making it more Social-friendly. And Opera joining its hands with Samsung to pre-load its browser onto the devices will also go on to increase the usage. It'll be interesting to see where the browsers rank next month.