Android continues to increase with over 50% of the Smart Phone Market under its belt [Research]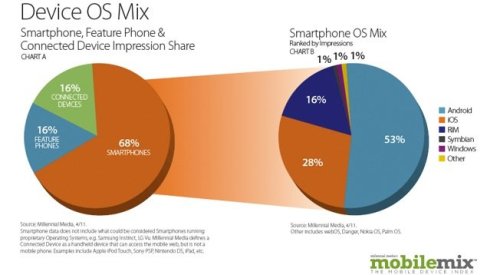 A report published by Millennial Media for the month of April 2011 says that Android continues to dominate the smart phone market by holding a 53% of the share. Apple's iOS came in second with 28% and RIM's BlackBerry OS came in third with 16%. Symbian, Windows, and others totalled at 4% of the share.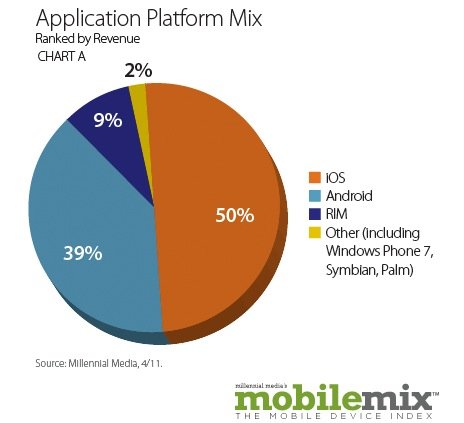 The iOS platform grew 6% month-over-month and represented 50% of the Application Platform Mix Android a close second with 39% of app revenues and RIM ranked third with 9%. The report states that games, mobile social networking, and music/entertainment applications are the top application categories which people download.