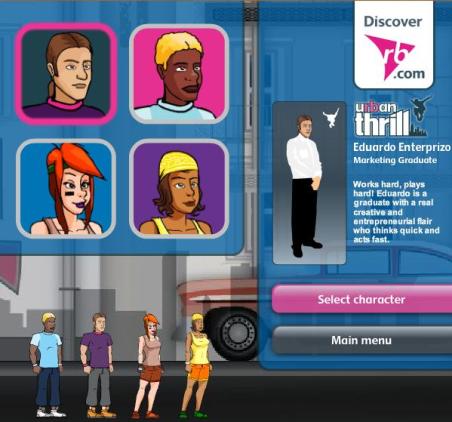 We've teamed up with Urban Thrill to give all our readers yet another opportunity to win! You could win a 2000EUR trip to one of your favorite countries and if you are the highest scorer of the game, we've got something more for you. If you're the highest scorer of the game, you win a Nokia C3 device!
How to enter
Start playing Urban Thrill now and submit the score to the online server by adding #urbanthrill and @Mobigyaan to your tweet.You will enter into a lucky draw and if the stars are lucky, you win a flight for two to a destination of your choice to one of the 9 countries playable in Urban Thrill – Australia, Brazil, France, Germany, India, Italy, Russia, UK and USA.
Notes
You should be a follower of @MobiGyaan, your tweet should contain the #urbanthrill hashtag and mention @MobiGyaan

This contest is open for everyone around the globe.

UrbanThrill has its Terms and Conditions put up here, you might want to take a look!

We'll choose the winner on May 31 and announce it the next day.
Start playing the game at Urban Thrill and submit your scores right away. There isn't much time!
The game is based on the growing sport of free running, which is where individuals perform a range of acrobatics and athletic movements around cities or rural landscapes and was developed by Reckitt Benckiser (RB), a leading brand in household, health and personal care, has received more than 100,000 visits to its UrbAN THRILL free running game, designed to create awareness of the company among graduates and those early in their business careers.