A new Android gaming subscription service has been announced by Tata DOCOMO. "Let's Play on Android" is a unique service for Tata DOCOMO Android mobile phones users which has been launched in collaboration with Gametanium application which gives access to premium games on Android platform.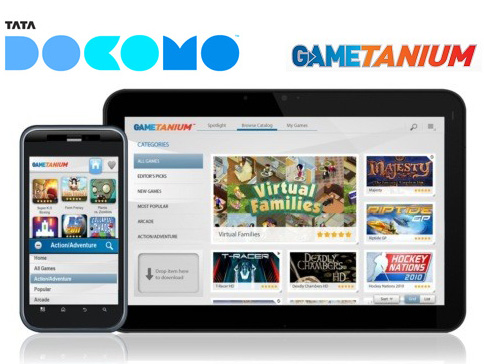 The Gametanium application is available for installation for Tata DOCOMO customers using Android 2.1 or above devices.

To avail the gaming service, Tata DOCOMO customers need to send an SMS <PLAY> to 53333 (toll free). Customers will then receive a link which they will have to follow to download and install the Gametanium application on their Android phone. After installing the app, they can open the application and click on subscribe option to subscribe for the service.

Subscription charges of Gametanium application are currently at Rs 99 per month which is auto renewable. Post the subscription, customers do not need to pay anything extra to download the variety of games as all of it will be available for free. However, data access charges will be applicable for all the subscribers.