Android ICS and Intel processor equipped Motorola smartphone leaks before MWC
After Google announced that Android 4.0 will support the x86 architecture, Intel announced that it will be finally jumping into the smartphone market and signed a deal with Motorola. Intel also showed us some renders of a smartphone prototype and Motorola said that it will be launching a Medfield processor equipped smartphone.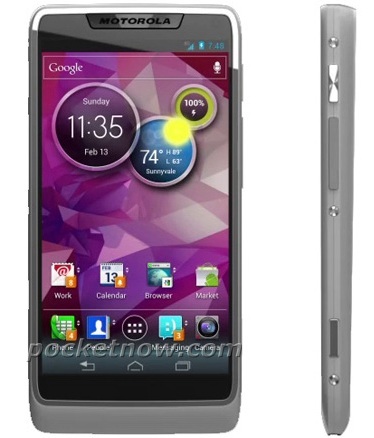 Well now we got our hands on some rendered images of a Motorola smartphone, which is said to have Intel's Medfield processor and will run on Android 4.0 Ice Cream Sandwich.

No confirmed specs, but rumours say that the smartphone will have an instant-on feature,a camera which will be capable of 15fps burst capture and a 16:9 aspect ratio 720p resolution display. It will run on a single-core Intel Atom Z2460 processor, the only chipset in the Medfield family.
While Motorola said that they were going to announce the handset at the CES, it seems that the company has changed its mind and hopefully we'll see it at the MWC this month.