Developers at XDA have released an official Android 4.0 Ice Cream Sandwich ROM for the HTC Sensation. The ROM is said to be an official build which has been leaked.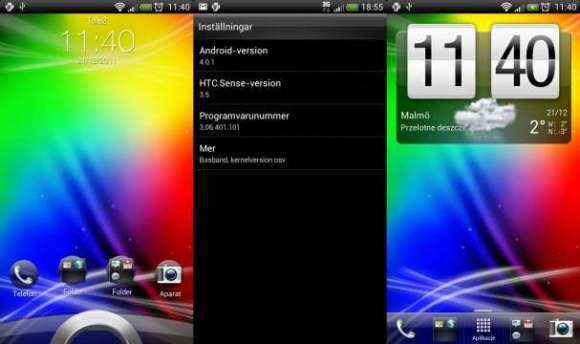 The leaked ROM seems to be that for HTC Sensation XE but developers have ported it over the original Sensation. This also gives us the first look at what we can expect with HTC's Sense UI on Ice Cream Sandwich. The ROM is from a leaked version of Android 4.0.1 build for the Sensation XE and it currently has HTC Sense UI 3.5. But as the development will take place over the next few days, we can expect a Sense 4.0 release during the final update.

There are a few bugs because it is not yet a final release so many features may not work fine but the Face Unlock feature works fine. It also has the new ICS font, menu and more. If you are interested in trying out this early release then head over to XDA developers and follow the instructions to download the ROM.