Android Market gets Winamp Pro!
Does anyone remember those days when we used to play music on our wonky speakers with just two programmes – Winamp and Windows Media Player? I am sure 90's kids will understand what I am talking about. Winamp Pro is now available, for your Android Phone!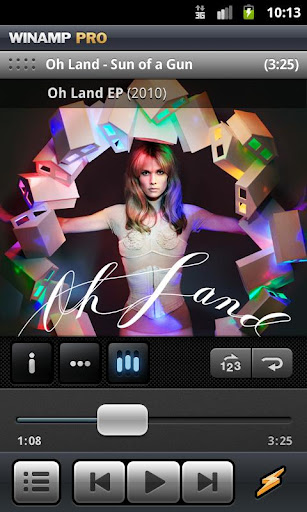 Nullsoft, who made the original Winamp, have hit the Android market with a Pro version of the Winamp music player. While some features remain the same, such as the 10-band equalizer, the homescreen is now customizable. Nullsoft has also added features such as Wireless syncing. Looking at the screenshots, they have tweaked the format a bit, but it still looks quite similar to the old Winamp. While there are many apps out there, Winamp is what most of us have used for half our lives, which kind of makes it easy to get adapted to. And of course, it is better than most music players on most phones. The interface is simple, easy to use and you needn't keep searching for options if you want to tweak your playback.
The app also doesn't take much space – it fits in 436 KB. It has received mostly positive reviews with an average rating 4.2/5. There is also a free version, but the pro version has features like gapless playback and no ads. The player comes at Rs. 243, which we would rate as a bit on the expensive side. We recommend that you check out the free version first.