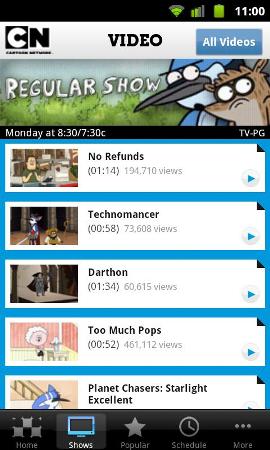 A free Cartoon Network Video app is available for download at the Android Market. The app allows both full show episodes and clips streamed right to your Android smart phone.
You will also be able to stream clips from shows like Adventure Time, Regular Show, Ben 10, Scooby-Doo Mystery Incorporated, Destroy Build Destroy, and Generator Rex you can also pull up the Cartoon Network TV schedule to keep you informed about your favourite show's timings.
To download the app, follow the source.