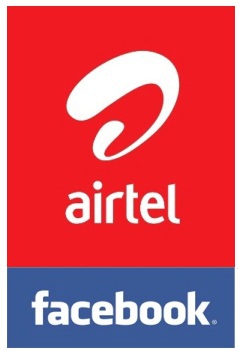 Now you can access Facebook on Airtel mobile without having to use any data services. Bharti Airtel have launched an USSD-based Facebook access in which Airtel customers can update their Facebook status through this USSD service free of cost, Rs. 1/day will be applicable for accessing the full feature application that includes viewing news feeds, commenting on or liking news feed stories, posting on friends' walls, confirming friend requests, viewing notifications, and finding as well as adding friends.
What is USSD ?
USSD (Unstructured Supplementary Service Data) is a menu-based system that enables interfacing with content based services. Instead of a browser, which requires an internet / GPRS connection), the USSD menu acts as browser to pull content to the phone.
The service is based on Fonetwish which was developed by U2opia Mobile, a social and mobile applications provider, this unique and affordable service is available first exclusively for Airtel customers in India and is set to empower more and more people across the country to stay connected with their friends through Facebook.
To access Facebook dial *325# (and "*fbk#" for non-qwerty mobile handsets) without subscribing to data plans.
Commenting on the service, Mr. Shireesh Joshi, Director – Marketing, Mobile Services, Bharti Airtel said, "In the Indian market scenario, where the penetration of smart phones is relatively low and use of internet on mobile is primarily limited to key cities, many users are excluded from accessing their Facebook accounts via mobile phones. The need for a ubiquitous access mechanism is a growing necessity – and that's exactly what Airtel's USSD service for Facebook will help deliver. Facebook is seeing exponential growth in India and the popularity of this platform runs across demographics. We look forward to bringing millions of Facebook users in India closer to their love for social networking – by allowing them to access it anytime, anywhere on their Airtel powered mobile phones."