It's that time of the year when we should expect to hear a lot about Google's new version of Android. Last year, in March, Google released the first developer preview of Android O (which is now called Oreo). And now, Google seems to be all set to release the first developer preview of Android P soon. We have already heard quite a few things about the features that would make their way to Android P developer preview, and, one of those could be some new call blocking features as well.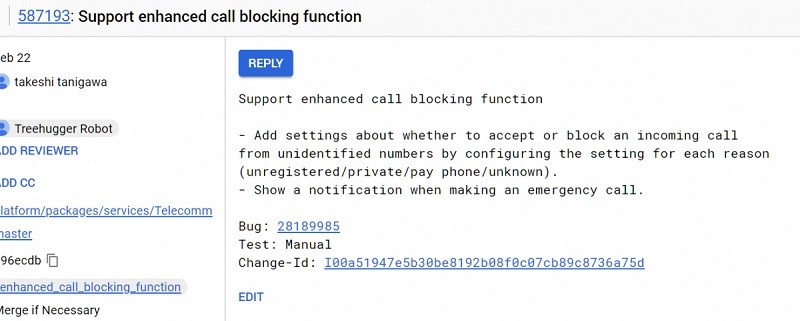 According to some new set of commits in AOSP (Android Open Source Project), Android P may come with some new, 'enhanced call blocking' function. These commits were added to AOSP by a Sony engineer.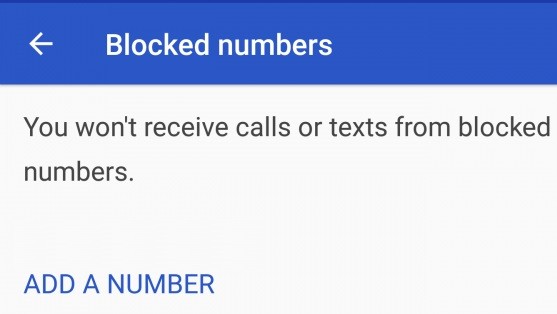 Currently, a user can only block calls and messages on per-number basis, and, these need to be added manually. But, with the new call blocking function, users will be able to block numbers based on different criteria which means they no longer have to manually chip in the numbers into the phone that they want to block.
Following are those different criteria based on which users can block numbers:
The phone number is not in your contacts list

The phone number is not disclosed by the caller (Private)
The phone number is from a pay phone
The phone number does not have any caller ID information (Unknown/Unidentified)
That said, it's worth noting that these call blocking features would be disabled automatically after an emergency call. This actually makes sense because there always are chances of emergency responders trying to call back in an event of disconnection of call or something. However, once call blocking is disabled, users will see a notification which will tell them that call blocking is disabled and they can go back to the settings menu to turn it on.
Well, all this sounds cool, and is actually useful. But, before you start celebrating, we would like to tell you that it's up to the carriers to decide whether to allow the users to make use of these features or not. And, when the carriers are the ones who get to decide, it wouldn't be surprising to see them allowing users to make use of these features only after paying a certain amount of money. Of course, not all carriers would do this, but we can't deny the possibility of this happening.
Having said that, this feature is yet to be added to Android, and, it may not be a part of the first developer of Android P that's expected to release mid-March. But, even if it isn't included in the first developer preview, it can very well make its way through second developer preview.
Lastly, we would like to say that even if there's a plethora of third-party call blocking apps available on the Play Store, having certain features added to Android natively is always a welcome move. What do you think?