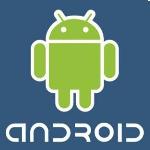 At first glance, this may take you by surprise but it's true that Android phones will be used to monitor road projects in the state of Bihar.
The Bihar government is now all set to deploy the mobile technology by appointing engineers who will keep an eye on the construction work from a distinct headquarters using their Android phones. An engineer's job would be to click pictures of the construction area and upload them on their site. The images will be verified on submission. It is also expected that the location of engineers will be monitored using Google Maps.
If this gets implemented then Bihar would be the first state to do so using the latest mobile operating system with Google Applications thereby assisting the timely completion of road projects.