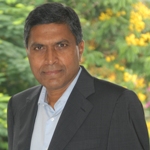 The list of 50 most important people in Mobile Content is compiled every new year by Mobile Entertainment, it consists of all the people who make a difference in the mobile content space. Nomintations are done from hundreds of mobile influencers and industry figures and then this list finally comes down to fifty most important people . Alluri is listed among Steve Jobs and Andy Rubin from Google.
Vishwanath Alluri and SS Bhat founded  IMImobile in 1999 and have introduced  'Managed Service Model ' which offers end to end technology and operational solutions to that allows mobile operators to deliver innovation and generate additional revenues. ImImobile's  ESP powers a broad range of managed services to more than 100 operators and blue-chip enterprise customers in more than 70 countries around the world. 
IMImoblie's technology enables the customers to quickly launch compelling new services the result of this technology decreases the cost of the customers.
You can check out the full list of Mobile Entertainment Website at http://www.mobile-ent.biz/news/read/the-top-50-top-execs-in-mobile-content-2