Epson, the well known printer maker has announced the launch of Android-powered goggles Epson Moverio. And the company has been able to launch these just before Google actually launches its own Glasses.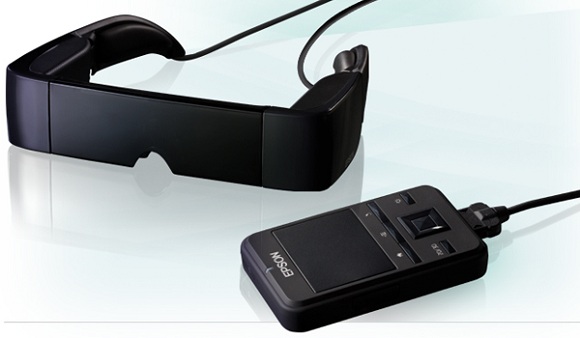 The Epson Moverio is powered by Google's mobile platform and it powers and is controlled by a track-pad which also allows a user to watch YouTube or Vimeo videos, play apps and games, browse the Internet, and much more.

Epson Moverio is a feature rich goggle and goes on to have an ability of 80-inch perceived projection display, Dolby Mobile surround sound, Wi-Fi connectivity, 6-hour battery life, 1GB of built-in storage expandable up to 4GB microSDHC.
Epson has already made a few apps available for buyers to take advavntage of, which includes Netflix, Pandora, Amazon Kindle, and the Angry Birds suite. Epson is also inviting Android developers to come forward and help the compnay by developing more apps which can work great on the Goggles.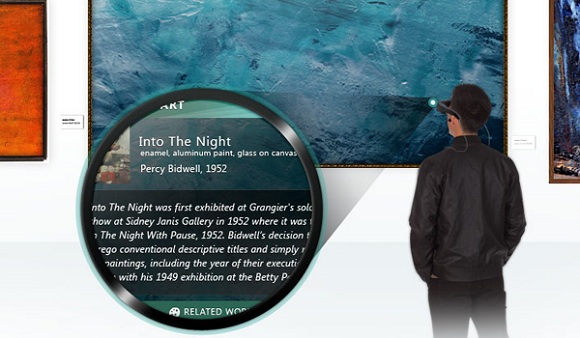 The Moverio also has side-by-side 3D ability and Anna Jen, Epson America's Director of New Business Development says,
"The Moverio BT-100 see-through display is poised to significantly impact not only the way people interact with content for personal enjoyment, but the development of content for future applications – from virtual training platforms to a new way to interact with 3D CAD environments to visualizing 3D design renderings."

Features of the Epson Moverio are:
Enhanced Mobility: Rechargeable battery offers nearly six hours of battery life

Removable Memory: Built-in card slot supports up to 32GB microSDHC card

Download and Go: Transfer content, games and apps to the included 4GB microSDHC card or internal 1GB of user storage on the controller

Adobe Flash 11 Support: Stream videos from popular television websites featuring Flash 11 content and content rich Flash-enabled websites

Big Sound: Dolby® Mobile surround sound delivered to personal earphones or Moverio's detachable earphones (included in-box)

Innovative Navigation: Touch-enabled track pad and navigational buttons enable easy interaction of content

Immersive 3D: Enjoy side-by-side 3D content like never before
Epson has priced the Moverio at $699.99 which is a bit pricey but then the features of the Goggles are not so cheap too. Will you buy those? Let us know in the comments below.