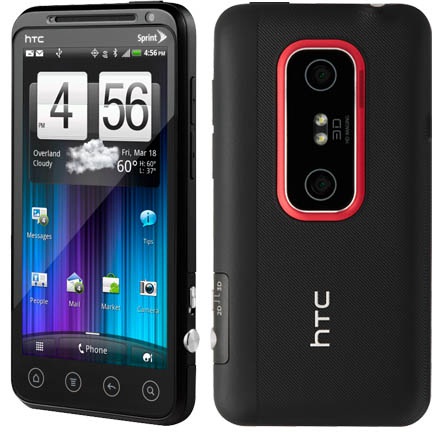 We expected, a few days back, that HTC's 3D smartphone Evo 3D will soon hit Indian market. Today HTC announced launch of HTC Evo 3D at IndiaON, Qualcomm's signature event in New Delhi.
Priced at Rs. 35,990, the Android powered HTC Evo 3D comes with a 4.3 inch 3D touch screen, 5MP rear camera which can capture 3D photos as well with a resolution of upto 2MP and 1.3 MP front camera. This 170 grams device packs in Qualcomm's Sanpdragaon S3 1.2 GHz dual core processor.
We will update you with more details soon.