After creating a craze amongst gamers, Rovio now has extended the Angry Birds experience to create games between friends with their latest mobile game, Angry Birds Friends.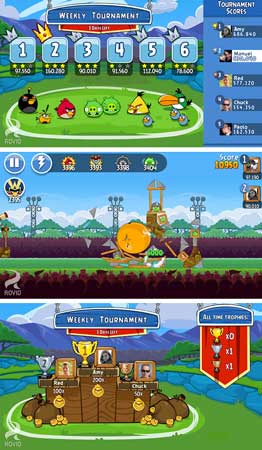 The Angry Birds Friends is available for Android, iPhone and iPad and allows to play Angry Birds with your friends on the move. There are weekly tournaments that would let you win bronze, silver and gold crown on the levels. In the tournament mode, you can earn power-ups by playing the new weekly levels.
Angry Birds Friends also has daily rewards for the successful players. You can also send and receive gifts of power-ups to your friends. Using social networking, you can share your accomplishment with the world. If you're playing Angry Birds Friends on Facebook, your tournament progress will automatically be updated, so you can continue playing from both desktop as well as mobile.
To download Angry Birds Friends, visit the Google Play Store or the Apple App Store.