As there has been a lot of anticipation about the Motorola X Phone, this has led to rise of rumours about the device. While some did seem legit, the others were just hollow rumours. But now one of the reputed tipster has managed to get the pics of what is said to be the real X Phone.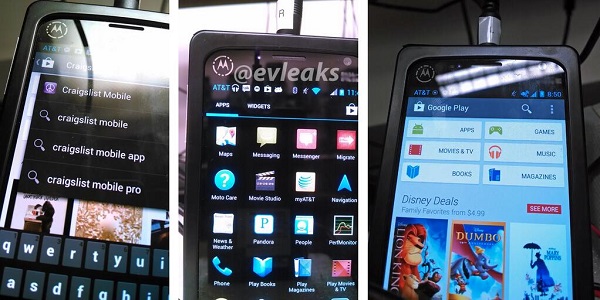 In the pictures leaked, an unknown Motorola device is seen. Unfortunately, the device is enclosed in a black non-disclosure case which is hiding the phone itself. Though we can see the display of the phone, the edges and the back is not visible. It is said that the rear panel pictured is the device itself, and not the case, which is made of polycarbonate.
The Motorola X Phone which is known by its codename, Ghost, is said to be released in early July and not August as claimed earlier. Though not yet confirmed, the device is expected to have a 4.7 inch display with 720p resolution.