We had been waiting for new versions of Angry Birds since very long, but it seems that the company, in an attempt to cash on the holiday season has unveiled new themes for the Angry Birds game, just after recently unveiling the Angry Birds Go-Kart game. Revving up the holiday spirit, Rovio has endowed the Angry Birds game with spooky Halloween themes. In fact, starting today, you can enter a Halloween tournament.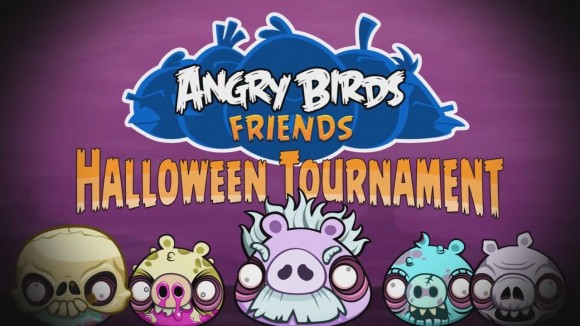 "Step into this ghoulish world if you dare and look out for those pesky Zombie Pigs! Plus, we're introducing all-new custom slingshots!" states Rovio.
The Halloween theme update comes with fun and spooky new birds in addition to skeletons and Zombie birds.
The new Halloween tournament though is the most exciting part of the update. Over the course of this week, one new level will be introduced every day, in total of six new levels added. The new slingshot too sounds exciting, while there is also an option of 'skip the wait-on' unlocking all 6 levels at once. There is also an $5 Hunter Bird available along with new avatar and spooky bundles, which add a whole new fervor to the game.