Angry Birds now available for BlackBerry PlayBook
Yes you read it right. Angry Birds, the world popular addictive game is now available for the BlackBerry PlayBook. Point to note here is that the game has arrived well before the native email client, which most BlackBerry users have been wating for.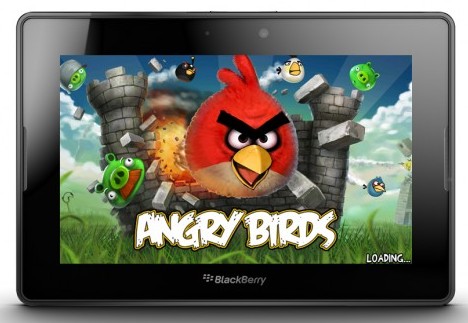 Rovio, the makers of Angry Birds has released not just one but all three titles for the BlackBerry PlayBook. Now users of the not-so-successful Playbook will be able to download and play Angry Birds original, Angry Birds Seasons, and Angry Birds Rio from the BlackBerry App World. The game-play seems to be nice as on every platform.

To buy your favourite title you'll have to shell out $4.99. Quite a price but I feel it's all worth it.
Check out the download link for all the three titles below: