Apple announces iPhone 4S with iOS 5 and iCloud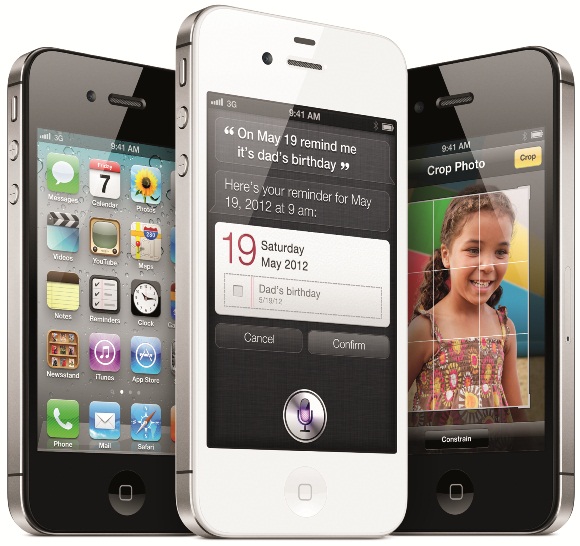 Ladies and gentlemen, all of you have been waiting for this announcement and now it is finally out. The iPhone 4S has been officially announced by Apple with other goodies like iOS 5 and iCloud service.
The iPhone 4S is an upgrade to the iPhone 4 and now packs in a dual-core A5 processor, an 8MP camera with full HD 1080 video capabilities and Bluetooth 4.0. Rest of the features seem to be similar to the iPhone 4, don't be fooled though. The 4S is much faster and features the iOS 5 which will have over 200 new features and iCloud service.
Of course there is the new pull down notification bar and the new iMessage service, there is also a new feature called Siri. It is an intelligent assistant that helps you get things done just by asking. Siri understands context allowing you to speak naturally when you ask it questions, for example, if you ask "Will I need an umbrella this weekend?" it understands you are looking for a weather forecast. Siri is also smart about using the personal information you allow it to access, for example, if you tell Siri "Remind me to call Mom when I get home" it can find "Mom" in your address book, or ask Siri "What's the traffic like around here?" and it can figure out where "here" is based on your current location. Siri helps you make calls, send text messages or email, schedule meetings and reminders, make notes, search the Internet, find local businesses, get directions and more. You can also get answers, find facts and even perform complex calculations just by asking.
The 4S will be available in White and Black colour options priced at $199 for the 16GB version, $299 for the 32GB version and $399 for the 64GB version. It will be available for countries including United States, Canada, United Kingdom, Australia, Germany, France and Japan from October 14th (with pre-orders taking place from the 7th onwards). Austria, Belgium, Czech Republic, Denmark, Estonia, Finland, Hungary, Ireland, Italy, Latvia, Liechtenstein, Lithuania, Luxemburg, Mexico, Netherlands, Norway, Singapore, Slovakia, Slovenia, Spain, Sweden and Switzerland will be able to get their hands on the 4S from the 28th. Yes there is no India in the list again, so Indian fans might have to wait for the official launch. 100 other countries are expected to recieve the 4S by December.