Apple CarPlay is slowly becoming a fad with high-end car makers, it seems. Mercedes has just hitched its bandwagon the idea of smart cars – besides providing support for Apple CarPlay, the company has committed support for Android whenever Google comes out with it's system for cars along with working on its own way to integrate Android users.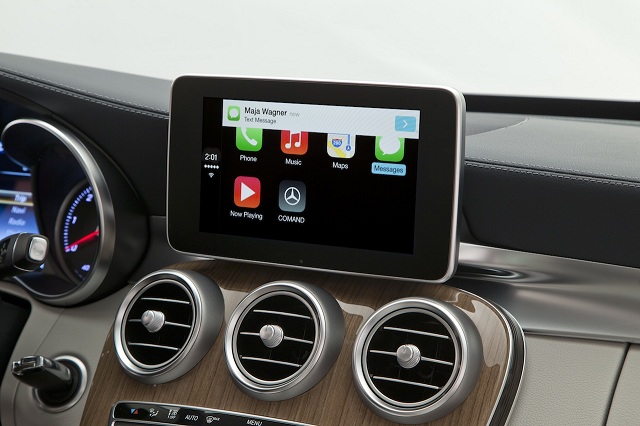 Mercedes has demoed iOS CarPlay in a video, which shows an iPhone acting like a dashboard display. Mercedes' own support program for Android users, called the Drive Kit Plus, currently offered only on select models might work with Android users and the company's Digital DriveStyle app is being rebuilt to run on Google's platform. It might arrive by July-August this year.
Check out how it works in this video:
Apple CarPlay on Mercedes currently can get updates from Facebook, Google+ and Twitter, along with providing support for navigational apps. iPhone users will get Siri support while Google users might get Google Now support in the future.
Mercedes is also the founding member of the Car Connectivity Consortium (CCC), which is developing MirrorLink, which is cross platform system for bring apps to the dashboard using USB, Wi-Fi, UPnP and VNC. The company is expected to offer CarPlay capable vehicles, along with Ferrari and Volvo, starting with the new Mercedes C-class, which will be  exhibited at the Geneva Motor Show this year.