While it is of no surprise to us that Apple is launching their new iPads next week, the company has officially started sending out invites for the iPad 5 and iPad Mini 2 launch event.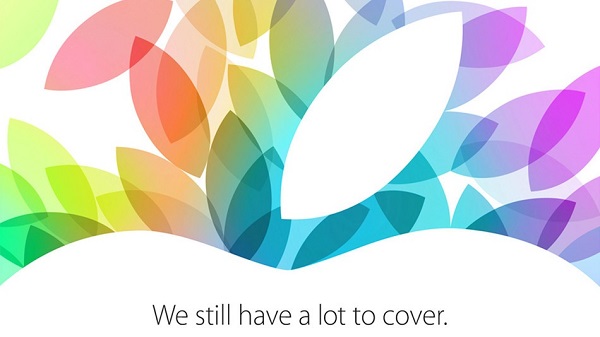 Apple has sent out invitations for an event in San Francisco scheduled for October 22. While the invitation just said "We still have a lot to cover", we know that we would see the fifth generation iPad along with the second edition of the iPad Mini. Both the new devices are rumoured to feature the new Touch ID fingerprint sensor.
The rumours about the devices have nearly revealed all that there is to know about the new device including the significant design changes. The iPad 5 with the 9.7 inch display would sport a compact form with very narrow side bezels. Similarly, the iPad Mini would see the display resolution raised to 2048 x 1536 pixels besides a new and faster processor.