Apple iPad 5 with Touch ID fingerprint sensor leaked
With just a week remaining for the new version of iPad to go official, a leaked image which has surfaced today reveals the Touch ID sensor seen in the iPhone 5S.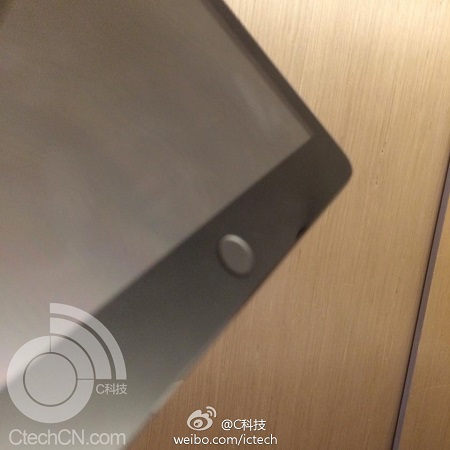 According to the leaked image of the alleged Apple iPad 5, the tablet would feature the Touch ID fingerprint sensor technology, which was initially displayed in the iPhone 5S. The images belong to one of the few assembled tablets seen in China. Also as expected, the side bezels of the device are very narrow, making the device feel even more compact compared to the previous tablet. The fingerprint sensor is embedded on the Home key.
However it is not surprising that Apple decided to add the fingerprint sensor technology on the iPad considering the buzz that the technology created during the launch of the iPhone 5S. At this moment, it is not yet confirmed whether the same technology would also be seen on the smaller iPad Mini 2, but it would be safe to assume that the device would get it as well.