We are just a couple of hours away from the official unveiling of the next generation of iPhone and since the day one all of the media has been speculating on what else next iPhone will be called.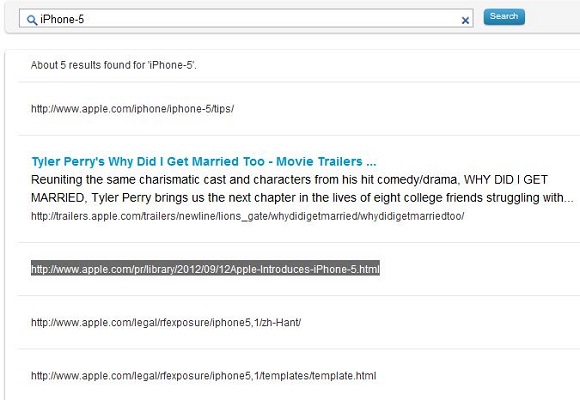 And now it seems that the cat is almost out of the box! Search results on Apple.com reveal that the upcoming iPhone has been granted the title of 'iPhone 5'.

Yes! If you file-in a query for the iPhone 5 the results returned are as above in the picture. The Press release for the launch of the iPhone is all ready to be made official and the link would be working within hours from now.
 
So after months of speculation we almost know that the next iPhone is being called as 'Apple iPhone 5' and let us all await an official confirmation from Apple as Tim Cook takes the centre stage.

With this, another search query 'http://www.apple.com/search/?q=iphone-lte' goes on to confirm that the iPhone 5 is indeed arriving with 4G LTE connectivity on-boards.
 
Also along with the iPhone 5, Apple is bound to launch a new iPod Touch and iPod nano coupled with iTunes 11.