After months of indefinite rumours, leaks and what not Apple has today officially announced the launch of the next generation of iPhone called 'iPhone 5'.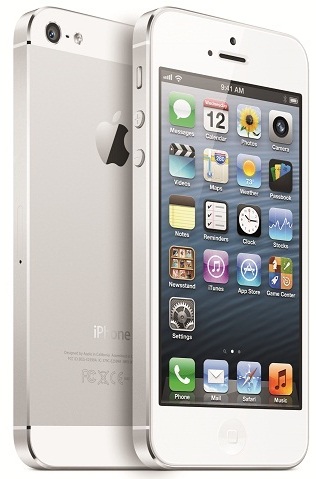 Yes folks, it is iPhone 5 indeed. There were loads of speculations that Apple would drop the
numbering
of the iPhone but alas it stays.

The new iPhone is made entirely of glass and aluminium. It is 18% thinner than iPhone 4S, 20% lighter than the 4S, just measures 7.6mm in thickness and weighs just 112 grams.

The iPhone 5 arrives with Retina display, 326 PPI and the screen

has

44% more saturation. As we were expecting, Apple has included the in-cell display and the touch sensors are integrated right into the display itself. So the company has removed a layer and made it sharper. With the taller screen, Apple has also added a fifth row of icons

on to

the iPhone 5.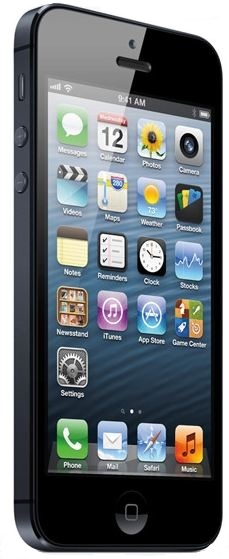 And as we had expected, the Apple iPhone 5 arrives with 4G LTE connectivity and new

Wi

-Fi, 2.4 GHz and 5 GHz on 802.11n.

Apple has also updated the chipset inside the Apple iPhone 5 and now the Apple iPhone 5 arrives with A6 which gives users 2x faster processing compared to A5 and 2x faster graphics. The chipset brings in better performance but is now 22% smaller.

Coming to the battery of the iPhone 5, now iPhone users will get 225 hours of standby time while they can use the device to make calls over 3G network and talk for 8 hours. They can enjoy 8 hours of 3G browsing, LTE browsing can be enjoyed for about 8 hours,

Wi

-Fi browsing can last for up to 10 hours.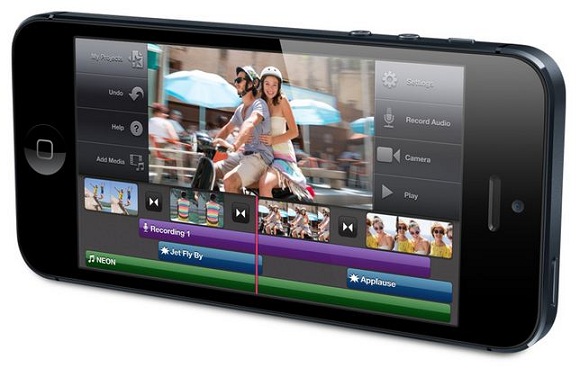 Video and music can be played for about 10 and 40 hours respectively

over

the iPhone 5 as per Apple.

Next up is the '

iSight

' camera and the iPhone 5 arrives with an 8 MP camera with f/2.4 aperture. The camera arrives with Backside illumination, Hybrid IR filter, Dynamic low light mode, Precision Lens Alignment and Sapphire Crystal.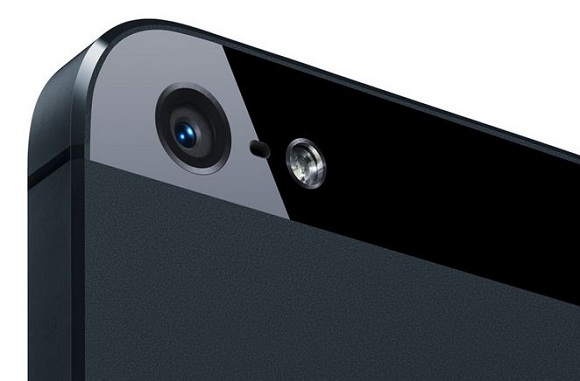 The new panorama feature lets you capture

jaw

-dropping panorama images of up to 28 megapixels by simply moving the camera across a scene in one smooth motion. New video features include improved stabilization, video face detection for up to 10 faces and the ability to take still photos as you record. A new FaceTime HD front facing camera makes FaceTime calls incredibly clear and can also be used for self portraits and recording 720p HD video.

The iPhone 5 features the new Lightning connector that is smaller, smarter and more durable than the previous connector. It is the same 8-pin connector which we have been hearing about

since

the past few months. The Lightning-to-30-pin Adapter will also be available to connect iPhone 5 to legacy 30-pin accessories.

Click here to check out the detailed specifications of the iPhone 5

The iPhone 5 will arrive with Apple's next generation of

iOS

, the

iOS

6 which is arriving with over 200 new user features including: an all new Maps app with Apple-designed cartography, turn-by-turn navigation and an amazing new Flyover view; Facebook integration for Contacts and Calendar, with the ability to post directly from Notification Center while Passbook is the simplest way to get all your passes in one place.

The new Siri features, including support for more languages, easy access to sports scores, restaurant recommendations and movie listings; Siri and Facebook-enabled apps like Photos, Safari and Maps; and Shared Photo Streams via iCloud and more will arrive on the iPhone 5 with iOS 6.
The iPhone 5 will be available in two

colours

options: white & silver or black & slate and is priced as follows on contract:

16GB model – $199 (US)

32GB model – $299 (US)

64GB model – $399 (US)
The iPhone 5 will be available in the US, Australia, Canada, France, Germany, Hong Kong, Japan, Singapore and the UK on Friday, September 21, and customers can pre-order their iPhone 5 beginning Friday, September 14.

iPhone

5 will roll out worldwide to 22 more countries on September 28, including Austria, Belgium, Czech Republic, Denmark, Estonia, Finland, Hungary, Ireland, Italy, Liechtenstein, Lithuania, Luxembourg, Netherlands, New Zealand, Norway, Poland, Portugal, Slovakia, Slovenia, Spain, Sweden and Switzerland.

There is still no information as to when the device will launch in India but we feel launching the device before Diwali would be the best time frame.

So are you impressed by the iPhone 5? Loved it?