With reports suggesting that the new iPhone's would be coming soon in September, we already have started seeing images of the devices poised along with the earlier iPhone.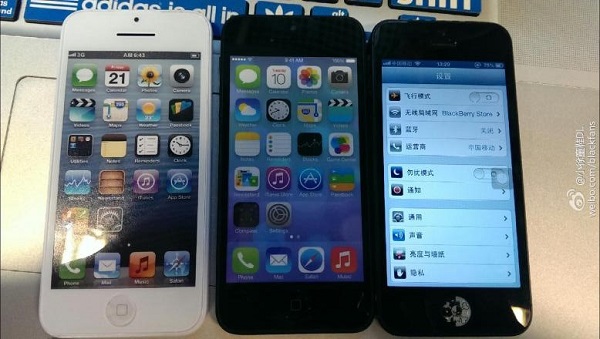 According to new images leaked from China, the soon to be launched iPhone 5S and the budget iPhone 5C are seen alongside the iPhone 5S. Not just that, even the pricing of the devices has been revealed. If the reports are to be believed, the iPhone 5S could set you back by $915 and even the so called affordable iPhone 5C is said to cost around $555.
In the meanwhile, KGI's Mingchi Kuo reiterates that the Apple iPhone 5C may be priced in the $400 – 500 range as the analyst believes that the device would be a replacement to the existing iPhone 5. The reports also confirmed the earlier rumoured specs of the iPhone 5S including the fingerprint sensor on the Home button. However, since the budget iPhone was expected to be priced at around $200, it is really hard to believe the pricing.