It's been quite some time that we haven't heard any new rumours about the upcoming iPhone, now a picture has appeared showing the back top of the device along with some interesting specifics.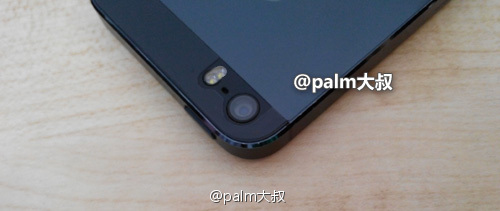 As per the picture leaked of the Apple iPhone 5S, just next to the camera, there are two LED bulbs fitted in the elongated cavity. This probably hints that the device might have a dual LED flash. It is also said that one of the lights in the dual flash will feature a blue tint in order to keep the white balance lined up.
Apple is known to be working hard on improving its camera features for the iPhone. The Apple iPhone 5S is expected to carry a 13 MP camera on board. With this dual LED flash, pictures in even poor lighting conditions should be quite clear.