While we recently saw the Snapdragon 800 powered Galaxy S4 on a Samsung manual, it seems that other manufacturers are following suit and working on a Snapdragon 800 powered version of their bestselling devices.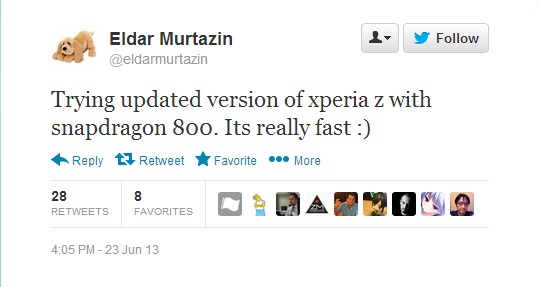 According to famous Russian blogger, Eldar Murtazin, who has been allegedly trying out the updated version of the Sony Xperia Z with a Qualcomm Snapdragon 800 processor, the device is really fast compared to the previous version.
Interestingly, Murtazin also said the Sony Xperia Z he was trying had an LCD3 display like the one of HTC One, but also added that it was unlikely that the commercial version of the device would feature the display. Now we are waiting patiently to hear Sony announce the superfast Xperia Z with a Snapdragon 800 processor.