Apple has been applying for a lot of patents lately, which has got us excited about its upcoming phones and tablets. Apple has truly made a fortune out of these patents and the results have been fabulous such as Siri or the Touch ID fingerprint sensor. Apple has applied for a new round of patents and this time, they are getting even more awesome. One of these is the Sapphire glass.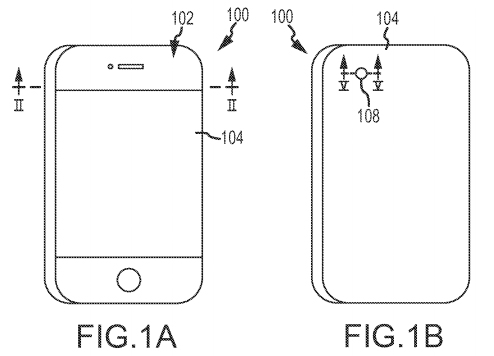 The US patents and trademark office today published a patent application from Apple which details on mounting Sapphire atop mobile phones. It would act as the phone's glass and consume heat given out by the device. Currently Apple covers the iPhone 5S rear camera with Sapphire glass. Apple will put in, under the layer of sapphire, layer of metal or plastic to attach it to the phone.
"The aperture formed in the substrate may have one or more securing features to help hold the second material within the aperture. For example, the aperture may have one or more tapered sidewalls. Alternatively, or additionally, the aperture may have a notch or step in one or more sidewalls. In still other embodiments, an interior surface of the aperture may be threaded or include a lip or protrusion that serves as a securing feature." States the patent application.
So, the basics are that Sapphire glass will cool off your smartphone and prevent it from overheating. Along with that, it will add that extra sheen that you might see on little parts of the iPhone 5S such as the Touch ID fingerprint scanner.
We are excited for future phones from Apple.