While the SwiftKey keyboard is immensely popular on the Android platform, the app seems to be coming to the iOS platform.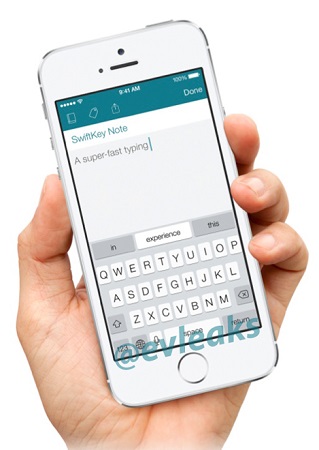 According to an image leaked by noted tipster, the SwiftKey keyboard app is spotted on the iPhone with the text "A super-fast typing". The app could be called as the SwiftKey Note on the iOS platform. While the app seems to feature the standard iOS 7 keyboard, there are three options of word predications above the keyboard.
Considering Apple's policy for core app, it more than possible that the SwiftKey app, if at all comes to iOS, would not replace the standard keyboard. Moreover, the app is named SwiftKey Note, raising doubts that this could be just a note-taking app for iOS. Hence, SwiftKey's intuitive predictions would be available only within the app and not for other app on the device.