While the iPhone 6 seems to be selling well in the market, the company seems to be ready with the successor.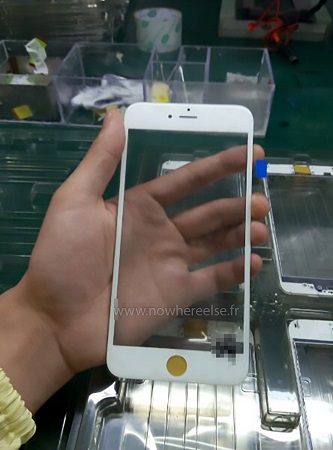 According to sources, pictures featuring the front panel of the upcoming iPhone, which would be the iPhone 6S, have surfaced online. The pictures reveal close-ups of the phone's front panel and the panels on assembly line. The images are apparently of the Gold and Silver variants of the handset which is currently already in the production phase.
As of now, the source didn't reveal any specific information about the upcoming iPhone 6S. The images clearly indicate that the successor would look strikingly similar to the current version when it comes to external design. We are however waiting for more tips on the hardware and other features. We should be hearing more over the next few weeks.