With the next generation OnePlus flagship nearing its launch, the company has now started taking early registrations for invites.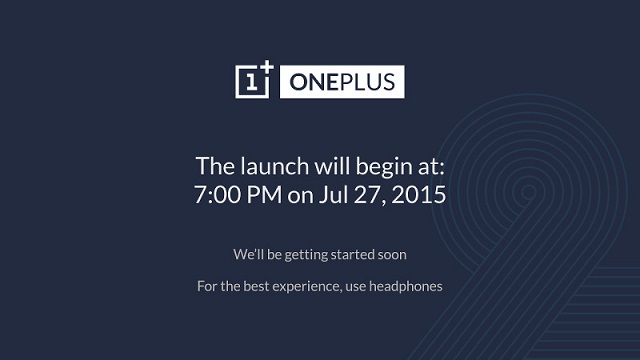 OnePlus has announced that it has started accepting registrations to purchase the upcoming OnePlus 2. The registrations would only give users a chance to get an invite if any are left unused. Users globally can register on the official page to request for an invite. Meanwhile, the company has also kept a special registration page for the Indian users. The company has promised that they would release almost 50 times the number of invites released for the OnePlus One.
Meanwhile, the OnePlus is also gearing up for the unique virtual reality launch of the OnePlus 2. The company has launched the OnePlus 2 Launch VR app on the Google Play store. There is also a Cardboard-free 360 experience for those who couldn't get a cardboard. The launch event is scheduled for July 27th 7:00 PM PT (July 28th 7:30 AM IST). There would also be another India-specific announcement later in the day.