Apple iPhone 8 might come with built in AR features like Google Glass
Augmented reality is the next frontier of innovation and Apple is getting more serious with its roadmap for AR in 2017. In actuality, Apple has been eying the sector since 10 years as patent filings show. Big companies like Samsung and Microsoft have already stepped foot in the arena. But Apple does not have a product in the category as of now. So, what could Apple bring to the table? Steve Milunovich, an analyst at UBS Securities explores the key areas.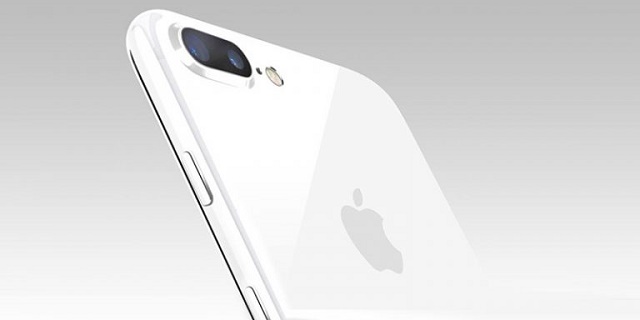 According to a prediction by International Data Corp. the AR and VR industry is poised to grow as much as 9 times by 2021. Although VR will lead the way in growth numbers AR will be a close second. More importantly, the new technology will come to most people via smartphones.
Apple introduced an ARKit API at WWDC 2017 that helps developers in creating AR apps and games. The Cupertino giant also added VR support in macOS high Sierra and iOS 11. If Apple could bring a truly innovative product along with the upcoming iPhone 8, it would really be a game changer, said Milunovich.
According to the report, Apple could possibly innovate in 10 key areas. The games and retail sector have already seen companies bring good VR and AR products. Apart from these two, the new tech could have important implications for job training, medical diagnoses, facial recognition and emergency situations such as fire hazards. Milunovih cited the example of Google Glass which was used to find close exit points in case of a fire.
He further added, "Emergency first aid, a combination of remote healthcare and instantaneous education, could save lives. There are legal issues that would need to be overcome but seem solvable,".
Talking about AR hardware, the analyst said, Apple could try out its own version of Google Glass. It could learn from key players like Google. And succeed in developing hardware that is much more comfortable and has a good form factor. As of now, Apple would need to enhance AR software to step in the arena. But if the applications are not appealing enough to the consumer, there is plenty of competition to distract potential iPhone 8 users, including Samsung and OnePlus.
Ultimately, Apple must provide more value and innovation in the AR area. Especially in software. If it wants to argue people into buying the most expensive iPhone yet in the company's history, concluded Milunovich.