Apple iPhone Lite seen along with the iPhone 5
It has been quite some time now that we have been hearing about a more affordable iPhone target at the emerging markets. An alleged device wearing a colourful shell has now leaked alongside the regular iPhone 5.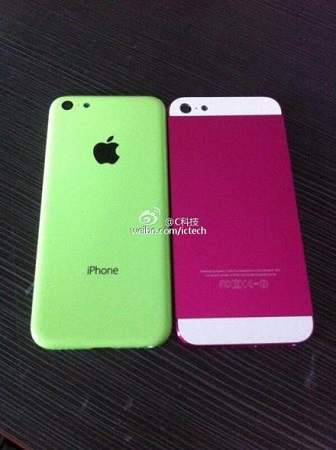 According to the leaked images, the alleged iPhone 5 Lite, which is said to be the affordable iPhone, is seen in Green next to an iPhone 5. While there is no sufficient evidence to prove that it is even remotely related to the iPhone Lite, considering the design seen it matches the earlier rumours.
Apple has plans to expand its markets globally, especially in emerging markets like India, by announcing a low-cost iPhone, thus making the device quite easily penetrable in local population to help it achieve the number one smartphone maker status. Rumours have so far even put a pricing on the device, but actual leaks of the device are yet to be seen.